Technical Support Officer (Part-time Role) - Wolston
Arboriculturalist
Wolston, England (United Kingdom)
Part Time
£25,000 - £27,000 (GBP)
The Tree and Woodland Company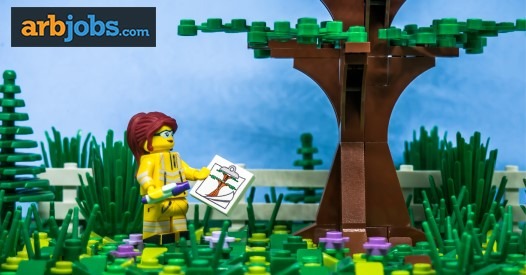 About the Company
The Tree and Woodland Company comprises a team of committed and skilful arboricultural and forestry professionals with a wide range of practical experience and technical knowledge. We offer advisory, project management and work implementation services for private and public clients throughout the UK. We are recognised for our sensitivity and enthusiasm for trees and woodland and have worked in some of the country's best known landscapes.
The business has built up a wide range of clients including private landowners, land agents, architects, planners, landscape architects and golf courses and the new position will play a key role in delivering a variety of arboricultural work.
About the job
The Tree and Woodland Company was set up in 2010 and offers consultancy and implementation services for tree and woodland projects throughout the UK.
Our key skills are management of trees in historic landscapes, hazard tree assessment and woodland management on large estates, managing trees in development sites, and golf course tree management. We provide specialist advice, draw up work recommendations, project manage, and also deliver work proposals using our team of sub-contractors.
BACKGROUND TO ROLE
The Technical Support Officer will be responsible for supporting the arboricultural team in the production of surveys and reports, and other administrative tasks to assist the smooth operation of the business.
DUTIES & RESPONSIBILITIES
• Creation of arboricultural and landscape drawings in AutoCAD, Adobe, and Illustrator; e,g, development-related tree plans, landscape masterplans, historic landscape restoration plans.
• Report co-ordination, formatting, checking and production.
• Assistance with tree plotting, masterplans, planting designs and schedules.
• Administrative tasks : updating filing systems, liaison with IT support team.
• Assist the marketing manager with updating the company website and the preparation of marketing campaign literature.
HOURS AND SALARY
• 2 days per week, 9am – 5pm with half hour break. Working hours have some flexibility by agreement. Occasionally extra time will be needed to meet a deadline.
• Pay to be £10,800 for the 2 days ( equivalent to a full-time salary of £ 27,000 per year). We are open to the role being delivered by someone self-employed or on PAYE.
Preferred Skills
ESSENTIAL SKILLS
• Proficient in the use of AutoCAD, Adobe and Illustrator software.
• Proficient in the use of Microsoft Word packages : Word, Excel, Power point, Access.
• Willingness to work flexibly in a small team where getting involved in a variety of work is important.
• Desire to produce high quality work for our clients.
DESIRABLE SKILLS
• Qualification and/or interest in trees and landscape.
• Experience in the use of GIS software.
Apply for this job
Apply to the employer directly, click the button below.
Want jobs like this? Use our JOB ALERT system via jobseeker account.
See more Technical Arb jobs
Arbsites Ltd makes no representations or warranties in relation to employment offered or information provided by advertisers. It is the applicant's duty to fully investigate any company and agree terms before accepting employment.