Programme Manager – Forestry & Arboriculture Short Course Provision
Trainer / teacher
Plumpton, Nr. Lewes, South East (United Kingdom)
Full Time
£29,000 - £35,000 (GBP)
Plumpton College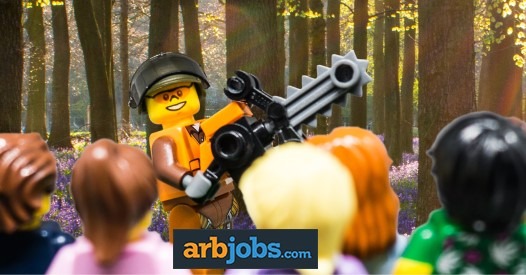 About the Company
Plumpton College has an extremely rich heritage
due to the many thousands of students who have
studied with us over the past ninety years who have
gone on to have highly successful careers in their
chosen industries.
Our students are offered a broad curriculum and choice of subjects and our site and the fabulous
resources that they can benefit from in order to help develop the skills and knowledge required
in the workplace.
Our Forestry and Arboriculture department has excellent equipment and access to a variety of locations including farmed land, hedgerows and streams both at Plumpton College and through our links with local land owners and estates. In addition, our superb site at Flimwell features working commercial woodland and a modern workshop. We offer full time and part time courses up to Level 3 as well as Apprenticeships.
About the job
We are seeking an exceptional Programme Manager to join our high performing team, leading our growing intensive forestry training provision. We are passionate about Forestry and Arboriculture and innovative in our approach to delivery, which results in outstanding achievement rates, a high external reputation and students achieving awards outside of the college curriculum.
Working with our students and employers you will build relationships and manage the delivery of our bespoke and legislative courses. You will create, manage and deliver well designed and challenging programmes to develop highly effective teaching, learning and assessment experiences. This is a pivotal role in ensuring that our FE students gain excellent vocational and academic skills and consistently improve their personal, social and employability skills as well as providing our external candidates the required training to prepare them to undertake industry specific assessment for a variety of tickets.
As well as a competitive salary, you can also look forward to a great range of benefits including 37 days holiday plus bank holidays (as well as up to 5 efficiency closure days at Christmas), membership of the Teachers' pension scheme and free on-site parking.
Preferred Skills
The ideal candidate will be a Forestry & Arboriculture professional who demonstrates exceptional project management skills and a passion for education. With a relevant degree or professional qualification or equivalent experience, you will be confident in your ability to teach theory and practical lessons. The ideal candidate will possess a minimum Level 3 Qualification in Forestry & Arboriculture or related subject and a Level 3 teaching qualification or be willing to gain a relevant formal qualification in role. We offer excellent CPD opportunities to all teaching staff. You will be a professional, hardworking and confident team player with strong organisational skills and an innovative and inspirational approach to engaging learners in and out of the classroom environment.
Apply for this job
Apply directly to the employer by clicking the button below. Looking for jobs like this? Use our JOB ALERT system on our FREE jobseeker account.
See more Technical Arb jobs
Arbsites Ltd makes no representations or warranties in relation to employment offered or information provided by advertisers. It is the applicant's duty to fully investigate any company and agree terms before accepting employment.