Lead Arboriculture Officer
Arboriculturalist
Cornwall, South West (United Kingdom)
Full Time
£29,000 - £34,000 (GBP)
Corserv Ltd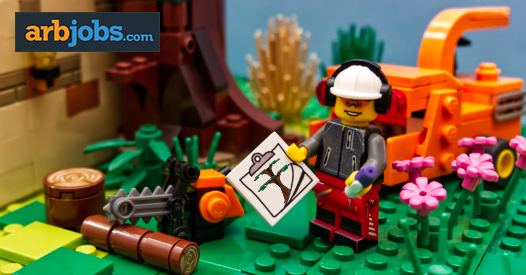 About the Company
Cormac Solutions Ltd is a highly regarded, trusted and well-known company in the south west committed to contributing to sustainable economic growth, resilience and safer communities in Cornwall.
The company is wholly owned by Cornwall Council and has been successfully trading in the open marketplace for a number of years.
We have a turnover of approximately £100 million per annum and employ over 1,600 people across the county and beyond, and our spending – well into the millions - with local small and medium enterprises helps to boost the local economy. We are most recognised for our highways work, but we do so much more than that.
We provide highway and grounds maintenance, landscaping, countryside, environmental, ecological, arboricultural and bereavement services to Cornwall Council, along with other public bodies and a growing portfolio of private clients including community infrastructure partners such as the Environment Agency, National Health Service and Community Housing projects.
Across the whole of our remit, we work with commitment and pride, delivering a high-quality, cost effective and innovative service.
We look after all our staff with great care. Our priority is 'Safety First' and our aim is that of a zero harm culture, be that to staff, to customers, or the environment.
By joining us, you will be working with one of the biggest and most respected companies in Cornwall, one at the forefront of the industries in which we work. By working for us, you can look forward to excellent training and career development, and the chance to influence the how we do things.
Did you know we look after 108 countryside heritage sites, 750 acres of woodland and around 30,000 trees as part of our programme to protect and enhance Cornwall's unique environmental assets.
About the job
About the role
We are looking to recruit a Lead Arboriculture Officer. Overseeing the Arboriculture Inspection Team, and working closely with the Council Client Team, the 'Arb Hub', Environment Stewards, Safety Inspectors, Highway Managers, Stewards and Arb Operational delivery teams in respect to the standards as identified within the Council's Tree Risk Management Framework.
You will act as a mentor, training new and existing staff in survey methods and ensuring continuous improvement and best practice. You will deal with elected members, the general public and volunteers liaising with other teams to ensure efficiency of service and remedial action on works.
You will also contribute actively to the localism agenda by strengthening working relations with Cornwall Councillors, Parish/Town Councils and other public service authorities.
Some of the duties for this role will include:
Overseeing the Arb Team and the associated programme of inspection activities/routines.
Supporting the ongoing development of your teams and actively engage in performance management behaviours and inspiring commitment and engagement in your teams.
Liaising with others in the operational delivery, programming and network teams to ensure that inspections are supported with appropriate gangs to carry out remedial works.
To carry out specialist inspections as required and carrying out minor maintenance tasks whilst undertaking inspections. 'Filling' in for team members during periods of leave/absence or on demand to ensure the inspection programme and surveys remain on 'track'.
Dealing with queries from members of the public as inspections progress and to assist with developing opportunities for volunteer engagement.
To assist other members of the operational and network management teams when additional resources are required in emergencies.
Carry out risk assessments and design safe systems of work as required.
Preferred Skills
We are looking for you to bring:
You will have a minimum of 4 years arb. operations work and hold a Level 4 Diploma in the industry recognised vocational qualification.
QTRA (quantified tree risk assessment) licensed and follow the TRMF (tree risk management framework).
Has an understanding of GIS systems and databases.
Proven track record of working in maintenance, surveys and inspections, either in office or on works.
Experience in dealing with a wide range of stakeholders both internal and external. This will require a high level of communication skills through both oral and written communication.
Full UK driving licence.
Apply for this job
Apply to the employer directly, click the button below.
Want jobs like this? Use our JOB ALERT system via jobseeker account.
See more Technical Arb jobs