Arboricultural technician - Norwich
Arboriculturalist
Norwich, East of England (United Kingdom)
Other
£22,000 - £24,000 (GBP)
Norwich City Council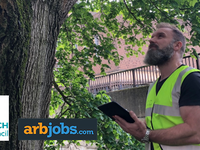 About the job
Norwich is looking for a Arboricultural technician, working within the Parks and open space team the technician will be assisting in the management of all aspects of the council's urban tree environment.
Working under the supervision of the Lead Arboricultural Officer and with the support of the Arboricultural Officer, the Arboricultural Technician will assist in providing an efficient, effective and economic customer focused tree management service for Council managed trees. The work will include carrying out tree inspections, recording findings and arranging work on council owned trees as well as dealing with customer enquiries relating to the council's tree stock.
You should have a nationally recognised qualification in arboriculture, a good working knowledge of tree legislation including best practice guidelines. A sound knowledge of common tree species and biology, including pests and diseases is also desirable.
With excellent communication skills both written and verbal, you will be a competent pc user, have the ability to work to deadlines and use your own initiative.
This role involves sites visits, which may have difficult or uneven terrain and some work maybe outside of normal working hours.
As part of the interview process for this vacancy, we will be asking the applicants to undertake a tree inspection on a city centre tree.
For more information and to apply please visit the jobs page of Norwich City Council's website. Please note that we are unable to accept CVs and will require an application form to be completed to apply for this post.
Apply for this job
Apply directly to the employer by clicking the button below. Looking for jobs like this? Use our JOB ALERT system on our FREE jobseeker account.
See more Technical Arb jobs
Arbsites Ltd makes no representations or warranties in relation to employment offered or information provided by advertisers. It is the applicant's duty to fully investigate any company and agree terms before accepting employment.