Arboricultural Surveyor - Home Based - Nationwide
Surveyor
Home Based, Nationwide (United Kingdom)
Full Time
£24,000 - £25,000 (GBP)
Ascerta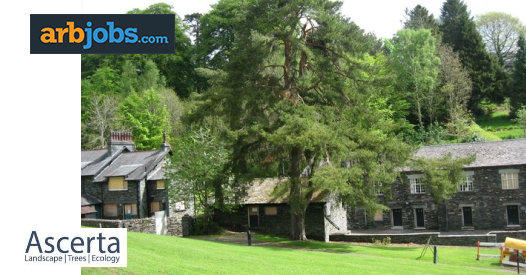 About the Company
At Ascerta we are committed to carrying out a professional approach to projects and are dedicated to producing the highest quality work to help our clients achieve their objectives as quickly and efficiently as possible.
We have been supporting developers, architects and planning consultants with quality advice on landscape, trees and ecology for more than 20 years. Tree surveys, ecology surveys and landscape design are at the forefront of our portfolio of services.
Over the years we have been involved in a wide range of interesting projects, from ecology surveys for simple house extensions and a wide range of developments, to tree surveys for large scale developments of 2000+ units, infrastructure projects, housing association surveys, windfarms and airport safeguarding projects.
Our landscape design capabilities allow us to present a 'joined-up thinking' approach to projects and to provide positive solutions to issues for the benefit of the client.
Professional membership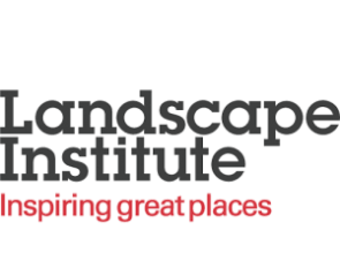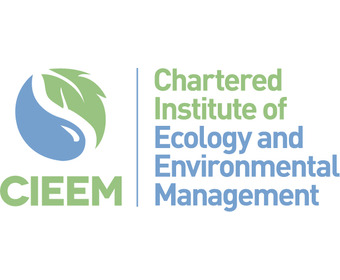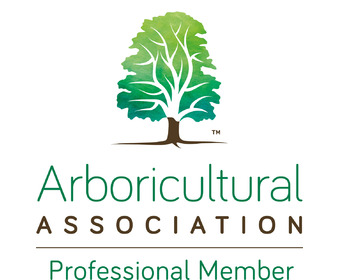 About the job
ASCERTA – St Helens
A fantastic opportunity has arisen for an experienced Arboricultural Surveyor to join our team, initially to provide maternity cover but with the potential to become a permanent position.
We are an environmental survey and consultancy business offering a wide range of services to construction and land based clients throughout the UK. We provide survey and consultancy services in respect of trees and ecology, as well as a full landscape architect service.
Our main area of operation is focused on North West England, however, projects are delivered across the whole of the UK. This is an exciting and challenging opportunity for an enthusiastic, competent professional to join us and help us manage our varied workload.
The Job
The job requires provision of specialist and expert support on a wide range of tree related issues including pre-planning tree surveys and reports, undertaking tree risk assessments, assessment of tree stability, woodland management and diagnosis of tree disease and ill-health, as well as TPO applications and Conservation Area Notifications. Creation of concise written reports for clients are required in support of surveys undertaken. Attendance at meetings, when and as required, and liaison with clients, architects and/or Local Authority officers, as well as provision of excellent customer service and building valued relationships with clients will also be a part of the role.
The job will be home-based with travel, for which you will need to have access to your own vehicle.
The ideal person
Educated to Degree level, Level 3 or equivalent in Arboriculture, or substantial equivalent practical experience and proven knowledge, you will ideally have a minimum of 3 years experience within a commercial arboricultural operation or similar business environment.
You will be fully conversant with all aspects of modern arboriculture, in particular BS5837: 2012 and its application in construction related projects, management of trees on construction sites, provision of solutions to client problems and legislation as it relates to trees & hedgerows. You will also be experienced in assessing tree related risk in a structured format and be capable of communicating survey results and professional opinions in a coherent manner.
You will have excellent communication and 'people skills' and the ability to always approach challenges with a positive attitude. You will be comfortable working both on your own initiative and as part of a team, ensuring project deadlines are met.
You will need to work closely with planners, architects, ecologists and other professionals, as well as counterparts in local planning authority roles, therefore excellent written and verbal communication skills and the ability to liaise with clients at a professional level are pre-requisites. You will have good IT skills and a high standard in the preparation of reports and commitment to client objectives.
You will be expected to travel to sites across the country and therefore will need a clean driving licence as well as the use of your own vehicle.
Hours and Environment
The role would suit someone looking for a full time position (37.5 hours per week) during the term of the maternity cover, however for the right candidate consideration will be given to part-time working.
We offer a competitive salary and a great working environment with an enthusiastic, friendly and growing team. For the right candidate and with an increasing workload, there are excellent career prospects and long term benefits that will develop as the business grows.
Contract length: 12 months
Job Types: Full-time, Temporary
Salary: From £24,000.00 per year
Preferred Skills
Previous Arboricultural Surveyor experience - 1 year
Arboricultural Diploma
Apply for this job
Apply directly to the employer by clicking the button below. Looking for jobs like this? Use our JOB ALERT system on our FREE jobseeker account.
See more Technical Arb jobs
Arbsites Ltd makes no representations or warranties in relation to employment offered or information provided by advertisers. It is the applicant's duty to fully investigate any company and agree terms before accepting employment.