Arboriculturist Wanted - Manchester or Birmingham or Milton Keynes
Arboriculturalist
Manchester , North West (United Kingdom)
Full Time
About the job
RPS is looking for an Arboriculturist to join our Landscape Planning Team. Working both independently and as part of a team you will support the successful delivery of projects at all scales, across a wide range of sectors, throughout the UK to deliver projects that form part of the UK's response to climate change, housing and infrastructure challenges.
We are working on some of the most exciting Nationally Significant Infrastructure Projects in the UK and internationally, including large scale energy projects as well as major infrastructure, residential and leisure developments. Our renewables work includes solar, offshore and onshore wind, international interconnector and energy storage projects. Our track record in the renewables, transport and net zero carbon means that we gain repeat business across these sectors.
We're RPS, our projects are all around you. We define, design and manage projects that create shared value to a complex, urbanising and resource-scarce world. Our people are our success. We need people who share our passion on solving the problems that matter. Here you'll find work that is challenging and rewarding, and you'll be supported every step of the way.
What you'll be doing
Our work means that no two weeks are the same, and you will split your time between a desk and being out and about throughout the year. The number and variety of projects is challenging and rewarding. Typically, your work will include:
Attending site and carrying out tree surveys in accordance with BS5837 using tablet-based data capture software Writing and collating tree related reports, schedules and plans including Tree Surveys, Impact Assessments (AIA) and Method Statements (AMS) Working closely with multi-disciplinary colleagues, project teams and clients advising on tree related matters to solve problems and deliver successful project outcomes
What happens next?
The Talent acquisition Team will be in touch to let you know the outcome of your application. If your application is progressed, you'll have a conversation with one of our recruiters and then there'll be a two-stage interview process with the Team. All applications will be considered.
We're RPS, A Tetra Tech company
Representing an exciting new chapter in our business, on 24 January 2023 RPS became a Tetra Tech company. With 27,000 employees in more than 550 offices in more than 120 countries on seven continents, Tetra Tech is a leading, global provider of consulting and engineering services. As a Tetra Tech company, RPS is proud to offer our people market-leading development and project opportunities, helping to solve some of the world's most complex problems.
---
Preferred Skills
Who we're looking for
Ideally you will be able to offer some of the following:
An awareness of BS5837:2012 'Trees in Relation to Design, Demolition and Construction to Construction – Recommendations'
Good tree identification and an understanding of tree morphology and management
Experience carrying out tree surveys and preparing reports including Impact Assessments (AIA) and Method Statements (AMS)
Be proficient in Microsoft Office and AutoCAD and / or similar tree related software
Be able to work as part of a multi-disciplinary team and under your own initiative to deadlines
We work on a national basis and as such you will need to be willing to travel for work
---
Benefits Offered
What's in it for you?
We're proud to be an accredited ILM training provider, internationally recognised and providing robust fully accredited professional training programmes - to master's degree level professional qualifications in leadership & management and executive coaching & mentoring, we support learning and development for everyone.
We understand the need to work flexibly, with agile offices and hybrid working offered as standard, we're happy to talk about flexible working. This is a workplace that works for you.
We encourage and value different ideas, perspectives, and styles of thinking. We need a mix of experiences and skills to develop the most innovative ideas. We respect one another and recognise the potential and contribution of everyone. You'll be joining a diverse community and a company that puts its people first and prioritises their wellbeing.
---
About the Company
RPS Group
---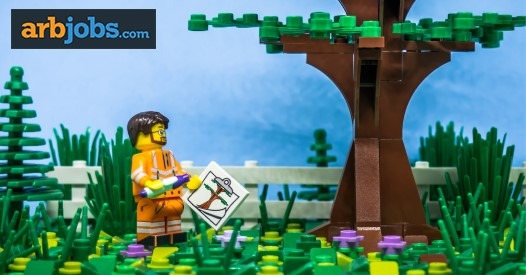 RPS is a leading global professional services firm of over 5,000 people. We define, design and manage projects that create shared value in a complex, urbanising and resource-scarce world. Connecting with our global expertise we make it easy for our clients to create winning solutions for their communities and their clients. By being confidently pragmatic we solve problems that matter. We make complex easy. We are an established provider of arboriculture professional and technical support services to the private sector, local and central government. We work with our clients by providing expert advice on tree and woodland related issues to ensure that they clearly understand the impacts of trees within the planning system.
Apply For This Job
Apply to the employer directly, click the button below.
Want jobs like this? Use our JOB ALERT system via JOBSEEKER ACCOUNT.