Forestry Operative Wanted - Newark
Forester / Arborist
Newark, East Midlands (United Kingdom)
Full Time
£25,000 - £29,000 (GBP)
About the job
Arborist/Climber
Working Pattern: 37 hrs per week - Monday to Friday
Location: Newark, Nottinghamshire NG24
Via is currently looking for an Arborist to join our Forestry Team based at our Newark Depot offering a competitive salary and company pension.
You will be highly motivated and work as part of a team undertaking forestry works on the highway network having current knowledge of the arboricultural industry.
The Job
Key areas of responsibility will include: -
Undertake various forestry operations including aerial tree pruning, tree removal using power saws, wood chipping, stump grinding, various aerial tree climbing operations, hedge cutting and tree planting.
Comply with all relevant health, safety and environmental legislation and procedures
Responsible use of all plant, equipment, vehicles and materials
Undertake all routine and daily safety checks of vehicles and plant.
Ensure own conduct while undertaking tasks associated with works being delivered, are at an acceptable level and enhance the reputation of the company.
Complete all paperwork and controlled documents as requested by your line Manager including dynamic risk assessments.
The Person
Mainly you will be excited to be a vital part of our Forestry Team, but there are just a few other things we'd like from you: -
Experience of undertaking forestry activities including climbing mature trees and undertaking aerial tree works which is an essential part of the skill set required.
Relevant Lantra award NVQ level certification in aerial tree works.
Cat B driving licence and Driver CPC, Cat C+E desirable.
Ability to understand and interpret verbal instructions and detailed drawings/specifications,
Understanding of health and safety procedures (working times, PPE, manual handling)
Ability to work at heights performing strenuous and demanding activities in all weathers and familiar with the working at height legislation.
Willingness to work outside of normal hours to assist with emergency situations on a paid rota basis.
Preferred Skills
Essential Criteria must include:
City & Guilds NPTC Level 2, Chainsaw Maintenance and Cross Cutting
City & Guilds NPTC Level 2, Felling and Processing Trees up to 380mm
City & Guilds NPTC Level 2, Tree Climbing and Rescue
City & Guilds NPTC Level 3, Aerial Cutting of Trees with a Chainsaw Using Free-fall Technique
Have relevant Arboricultural experience of a minimum of one year
Be willing to work as part of a team and take pride in their work.
Desirable criteria:
Operate Wood Chipping Machine
Experience in Stump Grinding Operations
MEWP (Mobile Elevated Work Platform) experience and use
First Aid at work training/Arborist First Aid
HIAB operations including timber grab
About Via
Based in Nottinghamshire, with a multi-skilled local workforce and a range of highly trained staff at a few different locations throughout the county. Via East Midlands provides sustainable highways services for its main client Nottinghamshire County Council and other partners across the wider East Midlands region.
Our roles include highway maintenance, electrical works, mechanics, construction, forestry, road safety, civil engineering and much more. We combine a public-sector service ethos with a strong commercial focus, and we are passionate about innovation and creating and delivering sustainable solutions safely across Nottinghamshire and the wider East Midlands.
Via is a great place to work if you value work-life balance and we are committed to promoting a diverse and inclusive workplace. We offer a range of family friendly and inclusive employment policies, including generous annual leave allowances, with flexible working available to our office-based staff. With most of our work being based in the East Midlands, our front-line staff also enjoy short journeys to site each working day.
---
About the Company
Via East Midlands Ltd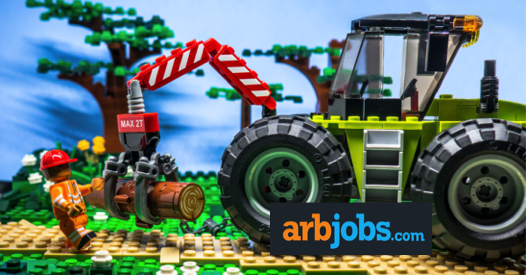 Via East Midlands provides sustainable highways services for Nottinghamshire and across the wider East Midlands region.
We provide services in partnership with Nottinghamshire County Council, maintaining, designing and constructing throughout a range of disciplines.
This includes the maintenance of roads, footways, signs, lines, lighting and signals, salting and snow clearance, the delivery of highway improvement services and the management of activities needed to support the county's highway network.
By combining a public sector service ethos with a strong commercial focus, we offer unique competitive services to both the private and public sectors in the region, from conception to completion.
Apply For This Job
Apply to the employer directly, click the button below.
Want jobs like this? Use our JOB ALERT system via JOBSEEKER ACCOUNT.