Area Tree Officer Wanted - Oxfordshire
Tree Officer
Milton Park, Oxfordshire, South East (United Kingdom)
Full Time
£37,000 - £43,000 (GBP)
South Oxfordshire District Council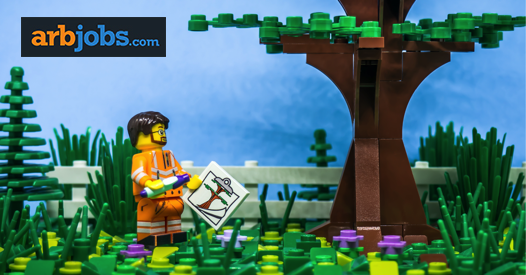 About the job
Area Tree Officer
The Area Tree Officer post forms part of the forestry specialists within the Planning Service, dealing with forestry and countryside matters. The objective of this post is to provide advice to the Councils' and the wider community on all matters relating to trees throughout the districts.
Main duties and responsibilities
- To have responsibility for the Council's range of statutory and other arboricultural duties, essentially administration of legislation relating to trees in Conservation Areas and Tree Preservation Orders, including managing and updating of the Councils' TPO portfolios
- Providing both general professional advice on the care and management of trees, and specialist tree-related advice to the Council's Planning Service on all scales of development proposals, Town and Parish Councils, contractors, consultants, architects and agents, external groups and organisations, and the public
- Promote the Council as a leader in the principles of arboricultural management providing arboricultural reports, statements and evidence.
- Acting as professional witness on behalf of the Council at Committee meetings, Cabinet briefings, appeal hearings and public inquiries
- Giving on-site advice and undertaking enforcement for the protection of trees during construction works, working with the enforcement team to collate evidence, conduct PACE interviews and produce statements in pursuance of prosecution
- Dealing with consultations from the Forestry Commission relating to Woodland Grant Schemes and Felling Licences and keeping appropriate records
- Assisting in the promotion and administration of the Council's community working initiatives such as the tree warden scheme and the arboricultural industry forum
- Raising public awareness of trees and relevant countryside issues by making presentations to Town and Parish Councils, schools, local groups and other organisations as required, and by writing articles and press releases for local newspapers and magazines
- In conjunction with the Council's Countryside Officers, provide professional advice on relevant countryside and woodland management issues to contractors, external groups and organisations, and the public
- Assuming responsibility for the forestry specialist in the absence of the Council's Senior Tree Officer
Your essential skills, knowledge and experience
- Excellent knowledge of tree related procedures and legislative controls as detailed in the Town and Country Planning Act
- Excellent communication skills (written and oral), with the ability to communicate ideas and information clearly
- Excellent numeracy skills
- Excellent organisational skills, and the ability to identify priorities
- Excellent customer focus
- Good computer literacy including experience of Word, Excel, GIS and ideally the use of tree decay detection equipment and its associated software
- Able to demonstrate sound people management skills
- Ability and confidence to present at formal public meetings
- Ability and willingness to work under minimum supervision and as part of a busy team
- Current driving licence with access to a vehicle insured for business use
Your essential qualifications
- Level 6 Professional Diploma in arboriculture (or equivalent arboricultural qualifications plus experience)
- Significant experience of tree assessment prescribing appropriate arboricultural management and dealing with the public at a variety of levels
- Experience of work related to planning legislation relating to trees within the local government and commercial arboriculture framework
If you have the following experience or qualifications – it's a bonus
- Experience and knowledge of countryside and woodland management
- Experience and knowledge of landscape and green infrastructure delivery as a component of urban design
- Experience of Graphic Information Systems (GIS) and tree surveying data recording IT systems
Your style and behaviours
- Enthusiastic and self-motivated
- Good self-presentation and confidence
- Able to build strong working relationships, able to deal with a wide variety of people in a friendly and professional manner
- Direct and honest communication with all stakeholders
- Takes initiative for solving issues.
- Communicates messages in a positive and enthusiastic manner
- Approachable
- Commitment to valuing diversity and equality, respecting customers and colleagues in all relationships and service delivery
- Reliable and able to work under pressure and meet deadlines
- Diplomatic and tactful and able to maintain discretion in difficult circumstances
- Act as a role model
About us
Our vision and values are important to the councils and we expect you to support them and embed them in the way we work.
Our vision
We are seen as being customer-focussed, approachable and business-like. We are honest and open and are renowned for providing high quality cost effective services.
Our values
- We act with integrity and show respect
- We are all accountable
- We are passionate about our business
- We strive for simplicity
- We love success
The benefits we offer
- A basic 24 days annual leave per annum, rising to 29 days after five years. You also have all the bank holidays to look forward to and time off between Christmas and New Year.
- Flexible working and annualised hours – a flexible approach to work that our employees love!
- Salary pay awards – most jobs give scope for a pay increase after six months or the following April (depending on your start date) and we also review salaries each April.
- A generous career average pension scheme which includes life insurance of three times your salary
- The opportunity to purchase a bike through Cyclescheme
- A salary sacrifice car lease scheme – a fully inclusive driving package for a fixed monthly cost
- Various schemes to keep you healthy (reduced gym membership, free swims, free eye tests for DSE users and more)
- We give you two days per year to volunteer within the local community.
Salary: £37,891 to £43,191 pa, Grade 6
Contract: 2 Year Fixed Term Contract
Hours per week: 37 hours / week
Location: Milton Park, Oxfordshire
Closing date: 30 June, 2022 5 pm
You may have experience of the following: Arboricultural Consultant, Arboricultural Officer, Tree Officer, Parks Officer, Landscaper, Tree Surgeon, Park Manager, Botanical Surveyor, Forestry etc.
Ref: 133 665
Apply for this job
Apply to the employer directly, click the button below.
Want jobs like this? Use our JOB ALERT system via jobseeker account.
See more Technical Arb jobs
Arbsites Ltd makes no representations or warranties in relation to employment offered or information provided by advertisers. It is the applicant's duty to fully investigate any company and agree terms before accepting employment.