Arborist Climber
Henley-on-Thames, South East (United Kingdom)
Full Time
£20,000 - £30,000 (GBP)
Private Estate, Henley-on-Thames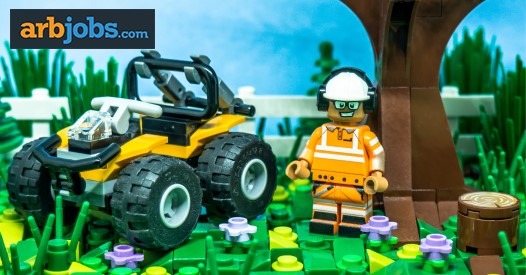 About the job
As a Woodland Operative you will be responsible, under the direction of the Head Woodsman, for the day to day maintenance of the woodland/arboreta and wider landscapes of a 55 acre estate adjacent to Henley. You will assist in developing maintenance plans and work schedules. While the work is predominantly arboriculturally focused the post holder may be required from time to time to undertake other tasks associated with the Estate or other properties/events associated with the owner.
Key duties and responsibilities:
• Work under the direction of the Head Woodsman in relation to all works carried out on the site.
• Maintain a high standard of woodland management and maintenance through the application of specialist arboricultural skills in order to sustain and develop a world-class woodland.
• Carry out seasonal duties across the site including but not limited to the woodland, arboreta and wider landscape.
• Undertake arboricultural tasks including but not limited to: pruning, clearing, training, weeding, planting, tree felling, tree ground work, hedge cutting, staking, applying pesticides, work on site development projects including creating paths, steps and trails and any other landscape project along with any tasks required.
• Comply with all current Health and Safety legislation, in collaboration with the Landscape Consultant.
• Undertake work related to development projects in the garden and wider landscape.
• When and if called upon to do so, supervise contract workers, taking special note of any health, safety and welfare needs including the preparation of risk assessments or method statements prior to any work commencing.
• Communicate health and safety issues to the Head Woodsman and take responsibility for stopping work and the work of others if you believe any acts to be dangerous or negligent to the person or those around, including but not limited to other staff, contractors and visitors.
• Be prepared to work at height.
Preferred Skills
Knowledge/experience/qualifications/skills:
• A broad knowledge of woodland and ornamental tree management, ideally gleaned on a private estate, historic or botanic garden setting.
• Ability to work at speed while delivering consistently high-quality arboriculture and finish/presentation.
• A minimum of a level 3 arboricultural qualification (e.g. NDA / HNC arb).
• A minimum of 3 years hands-on experience as a woodland operative.
• Chain saw licence (ground work / felling / climbing).
• Demonstrable arboricultural skills and the ability to work alone or with small teams.
• Capacity to communicate clearly in both written and oral forms.
• Broader experience of property and/or estate management would be desirable.
Apply for this job
Apply directly to the employer by clicking the button below. Looking for jobs like this? Use our JOB ALERT system on our FREE jobseeker account.
See more Tree Surgery jobs
Arbsites Ltd makes no representations or warranties in relation to employment offered or information provided by advertisers. It is the applicant's duty to fully investigate any company and agree terms before accepting employment.