Tree Inspector - Milton Keynes
Surveyor
Milton Keynes, South East (United Kingdom)
Full Time
£24,000 - £29,000 (GBP)
Milton Keynes Council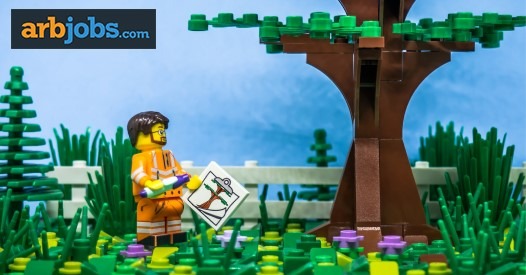 About the job
Milton Keynes is a rapidly expanding, vibrant and dynamic place to live, work and play. How better to contribute to that continued success than through a unique and rewarding career with Milton Keynes Council. So if you're looking for an excellent benefits package and the chance to make a difference, make a move to Milton Keynes Council. With modern working practices where flexibility is commonplace and performance is measured on outcomes and results, alongside a generous holiday entitlement, you can experience a fulfilling job and great work-life balance.
We have two vacancies for undertakingTree and Woodland Inspections at various locations across the borough and ad-hoc landscape related inspections on a daily basis in accordance with meeting the requirements of the council's duty of care. The post holder will be accountable for the collection and accurate recording of asset data within defined timelines. The post holder will be required to request and supervise works issued to contractors on a daily basis and undertake the updating of geographical information systems and authorising completed works to ensure that tree related data is robust and fit for purpose. To support the council "Greenest City" ambition through sustainable growth with the delivery of associated social and environmental projects and schemes. This is a customer facing role which utilises innovative low carbon sustainable transport systems to facilitate service delivery.
Key Duties
• To maintain and improve the existing data quality currently held in council systems in relation to tree management.
• Collect tree data and record on site via a mobile device. Specifically, recording
• Prescribe remedial works as required and assist in the preparation of work packages, programming of work and planting schemes.
• To assist in the development of reports and data intelligence for officers, managers and partners to enable informed decisions to be made.
• Provide advice and support customers to access information in relation to tree and other landscape related issues. Direct customers to other services as required.
• Utilise specialist decay detection equipment (tomograph and resistograph) to assist in the diagnosis of tree condition to inform future management.
• Provide a visible and accessible presence in the community to support the aspirations of the council in delivering tree and landscape related services, projects and schemes.
Experience, Qualifications and any Mandatory Requirements
• Computer literate. Familiar with MS Office/365 and other packages, specialist data collection,
• GIS or similar mapping package
• Able to carry out walked inspections (average 6-8km per day) or cycled inspections using provided e-bike through the new town or via car in rural areas
• Ability to diagnose and understand tree related risk and health issues to enable the prescription of remedial activity to ensure the delivery of a healthy tree canopy for the benefit of the community.
Skills Required
• Able to communicate effectively and manage customer expectations, both verbally and in writing, with internal and external stakeholders and members of the public in difficult circumstances.
• Ability to organise own workloads effectively, prioritising tasks within the direction of the Arboricultural Officer.
• Ability to undertake day-to-day tasks with limited supervision, under the direction of the Arboricultural Officer, reporting survey progress though output milestones
Departmental Benefits of this role
• Issued with mobile collecting device and e-bike, relevant tools and PPE and CPD training
Apply for this job
Apply directly to the employer by clicking the button below. Looking for jobs like this? Use our JOB ALERT system on our FREE jobseeker account.
See more Tree Surgery jobs
Arbsites Ltd makes no representations or warranties in relation to employment offered or information provided by advertisers. It is the applicant's duty to fully investigate any company and agree terms before accepting employment.