A Career in Tree Planting (and Associated Groundworks) - Wanted
Ground Staff
South Area UK , South of England (United Kingdom)
Full Time
£25,000 - £35,000 (GBP)
About the job
Role We are looking to recruit full time staff, with or without experience. All personal protective equipment supplied and full on the job training will be given. We hold planting contracts with a wide variety of clients, planting around 5-7000 trees per season. Would you like to work in a fast-moving business? Enjoy working outside? Being part of a great team? If this appeals to you then please read below for further information. Tasks Tree planting, Stump removal, tree pit creation and pathway works, including resetting kerb stones and laying tarmac. The summer seasons are about keeping the young trees maintained with regular watering and Young Tree Maintenance Programs. You'll be working on contracts and projects predominately around the London & the Southeast but must prepared to travel to various parts of UK when required. Requirements Applicants must have a Full Clean UK driving Licence and be able to commute to and from the Office on time. Must be confident driving a transit sized vehicle, being able to tow trailers would be an advantage. Training will be provided on how to use our GTMS Tablet system for vehicle checks, risk assessments and updating works where required.
---
Preferred Skills
Must Be highly motivated and able to work to an extremely high standard of both safety and quality 28 days paid holiday including bank holidays You will have the opportunity to earn between 25K to 35K depending on ability, experience and qualifications. Opportunity is available for overtime in the evenings and at weekends. In return we offer a friendly environment and team atmosphere along with career progression opportunities. We are an equal opportunities employer. If you are looking to change career or are looking for a challenge and the above meets your requirements. Please send your CV and a covering letter to joan.young@gristwoodandtoms.co.uk
---
About the Company
Gristwood & Toms Ltd
---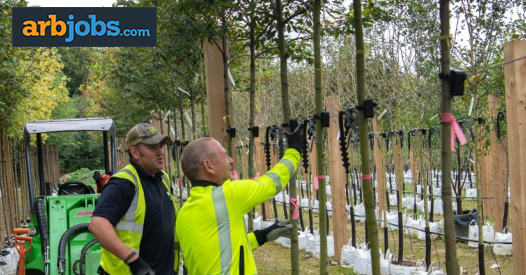 Gristwood and Toms Ltd. have recently undergone a major review of staff earnings. We studied available salary trends within our sector, comparing these with the 'real time' achievable averages of our own pay structures. We also considered the differences affecting earning potential due to variation of contractual rates in London and the South East. This study has guided a significant change to the day rates we are able to pay across all levels of competence, along with a notable revision to the percentage allocations to certain contract areas. This ensures a greater opportunity for our teams to achieve or exceed their revised day rates. We are confident that our new pay structures, first class working conditions and unrivalled investment in our staff, equipment, and facilities, makes Gristwood and Toms Ltd. the leading UK employer in our industry. Come and join one of the country's leading and progressive arboricultural companies. Founded in 1974 Gristwood & Toms has grown in to one of the largest and best equipped arboricultural companies in the UK. Employing over 170 staff, we pride ourselves in having sufficient resources and expertise to provide a comprehensive arboricultural service to all sectors regardless of scale..
Professional Membership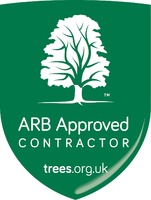 Apply For This Job
Apply to the employer directly, click the button below.
Want jobs like this? Use our JOB ALERT system via JOBSEEKER ACCOUNT.