Arborist Wanted - Scotland, Aberdeenshire and Moray
Tree Surgeon
Aberdeenshire and Moray, Scotland (United Kingdom)
Full Time
£27,000 - £30,000 (GBP)
bts Group Ltd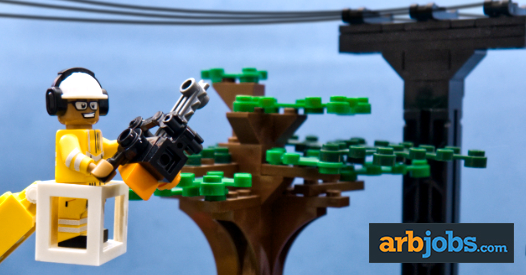 About the Company
As part of RSK Group, bts Group provides vital Vegetation Management services to electricity distributor network operators within the UK. bts enables them to provide a resilient and sustainable service to their customers. We have offices and operations across the east of England, midlands and Scotland, and we work with over 300 skilled individuals.
About the job
Core Operational Responsibilities:
• Support the clearance of vegetation surrounding power lines, through the use of appropriate equipment.
• Support site Foreman in the safe and efficient delivery of shutdown completions, actively participating in the risk assessment process.
• Support the Groundsman in keep working areas clear of debris during and following the completion of site operations to landowner specification.
• Ensure all tools and equipment are stored appropriately following the completion of each site operation, to ensure no loss of equipment.
• Undertake Banksman duties as required, to ensure third party safety and supporting other Climbers and Foreman.
• To assist in the maintenance of vehicles, chippers and equipment, updating relevant maintenance logs as required.
• To support in the monitoring of public and client access on to worksites, ensuring third parties are signed on to risk assessments and made aware of site hazards.
• Deal with customer and client issues in a respectful manner and under the guidance of the Foreman.
• To support and promote a positive image of BTS to customers via a professional attitude
• Maintain good working relationship within the team of operation.
• To advise and support Groundsmen in aiding their personal development and knowledge of the job.
• Maintain site safety at all times and complete daily risk assessments where required
• Ensures all Company vehicles under area of responsibility are maintained to a clean and safe condition at all times
Specific Additional Responsibilities:
• Undertake all duties as required, in a professional and courteous manner, demonstrating best practice
• Actively promote and partake in team and company activities, by being flexible and willing to take on additional tasks and responsibilities as required
• Keep abreast of industry best practice in areas of expertise and strive to continually improve operations to deliver a superior service
• Actively partake in Continuous Professional Development, as industry and profession dictates, taking ownership of personal training & development to demonstrate full commitment to the scheduled programme of training and development for this role.
• Carry out additional and reasonable job related tasks as requested by your manager, in line with the needs of the business.
Working Relationships:
• Direct and day to day operational reporting to Site Foreman
• Liaises with staff at all levels within the company as required
• Liaises with any external bodies, companies and clients as appropriate to support business operations
Working Conditions:
• Primarily field based, operating from various Scotland site locations and traveling as required to suit the needs of the role and as business efforts dictate
• High risk working environment, involving working at height and in the vicinity of overhead lines up to and including 132kV, and as competencies held permit
• The use of mechanised equipment as required and as training and competencies permit
• Working in all weather conditions
Preferred Skills
Essential Criteria:
• Full UK Driving Licence
• Strong Communication skills
• Able to work using own initiative
• Ability to work as part of a team
Desired Criteria:
• First Aid Certification
• UA: 1, 2.1, 2.2, & 2.3
• CS: 30, 31,38 & 39
• DNO Authorisation
• Experience and knowledge of strict H&S operations and its practical implications
• Practical experience of Overhead Line Vegetation Clearance Lines works up to and including 132KV, with knowledge of:
 All aspects of vegetation clearance
 Broad knowledge of tree characteristics
 Relevant codes of practice
• Manual Handling Certification
• MEWP certification
• Chipper & strimmer certifications
• NRSWA certification
Apply for this job
Apply to the employer directly, click the button below.
Want jobs like this? Use our JOB ALERT system via jobseeker account.
See more Tree Surgery jobs