Vegetative Clearance Operatives Wanted - North London
DE Vegetation Arborists
NW - London Base covering S/E, Greater London (United Kingdom)
Full Time
Cleshar Contract Services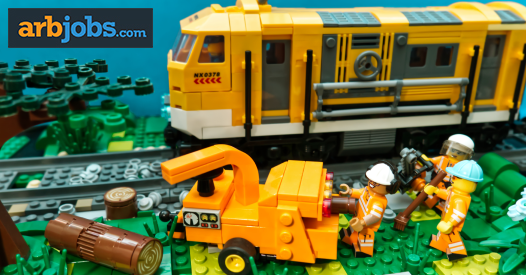 About the Company
We have been helping to keep the people of the south east moving for over 25 years. Today we are proud to be a major supplier to the rail industry delivering a wide range of multi-disciplinary services across the infrastructure.
As the capital grows, we work around the clock for our customers to ensure that the travelling public enjoys an uninterrupted railway service.
Over 1,400 of our talented managers, project and track teams are deployed daily across the network, maintaining, building and servicing the infrastructure. This ensures that trains have reliable tracks to run on and that rail staff and passengers experience a clean, efficient, well maintained environment. Most important is that train services from Greater London down to the south coast run safely.
About the job
- Liaise and maintain good relationship with the client's representative, enforcement authorities and the general public.
- Wear all relevant PPE where mandated by the relevant safe system.
- Ensure that all work sites and area's used by CCS are left in a clean and tidy manor.
- Ensure that any plant and equipment is only operated by staff with a relevant certificate of competence.
- Undertake all duties in a safe manner as required by site manager / team leader
- Work within sentinel scheme rules.
Cleshar Contract Services Ltd is committed to providing employees with equality of opportunity across all areas of employment in our business.
Preferred Skills
- Ability to work well in a team and with all members of the Cleshar and external stakeholders
- Physically fit to meet the physical demands of working on track
- Willingness to work nights or days depending on projects. Some weekend work maybe required due to the nature of our 24/7-365 day operations
- Good communication and presentation skills
- Good people skills to work across a diverse multi-ethnic environment
- To be professional and present a positive and keen image at all times
- Minimum valid personal track safety and track induction competence
- Sentinel sponsorship validation and understanding of relevant rule book sections and Cleshar Employee Agreements
- To be aware working hours restrictions and only report for duty if asked to do so and work within Working Time Directive Rules.
- To notify the company of any changes in your personal circumstance. To be given to your immediate Line Manager and also sent to hr@cleshar.co.uk with any necessary proof documentation accompanied with the relevant change of details form correctly completed, dated and signed
- To look after all personal protective equipment (PPE) and other Cleshar owned property that is issued personally to you. If any equipment is defective it must be reported immediately to your Team Leader. This includes Sentinel Card, PPE, Vehicles and any other property issued by Cleshar.
- To support the management of CCS in complying with Safety, Quality, environmental and Drugs and Alcohol policies
Apply for this job
Apply to the employer directly, click the button below.
Want jobs like this? Use our JOB ALERT system via jobseeker account.
See more Tree Surgery jobs