2nd Climber/Groundsman - North London / Potters Bar
Groundsman
Enfield , London (United Kingdom)
Full Time
£23,000 - £32,000 (GBP)
Thor's Trees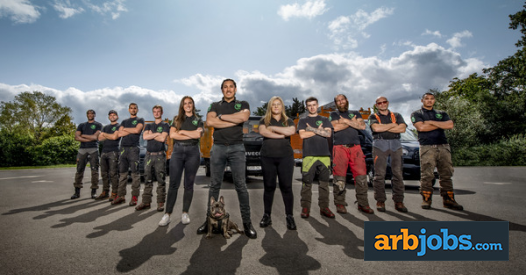 About the Company
Thor's Trees are has become one of North London and Hertfordshire's best known 'Multi-award winning' ARB approved arboricultural firms for one very important reason – we care!
We care about the quality of our workmanship, we care about the skills of our team and supporting their continued proffessional development, we care about the customer and the professional way we interact with them and their neighbours and we care about the reputation we have built up over the years for continuously striving to delivering excellence.
Thor's Trees now employs several teams of highly skilled staff and over the past four years the business has continuously grown from strength to strength.
Blending state-of-the-art modern techniques with traditional ones, each and every job is handled with the utmost precision and care. From the initial consultation through to completion and follow-up, the entire process is carried out seamlessly. Delivering outstanding customer service, the team are on-hand with expert advice throughout the project, as well as afterwards.
Taking on projects of all sizes, Thor's Trees offers a wide range of services across tree surgery from maintenance, tree felling and removal through to tree surveys, reports and consultancy. Our teams work with a variety of clients from domestic, through to private and public sector partners, including estate agents, property management, planning development firms, and local schools.
Must align with our 10 company core values:
1. Continuously strive to deliver excellence.
2. Be safe
3. Be reliable
4. Believe the small things make a huge difference
5. Be professional
6. Overdeliver
7. Provide intangible value to our clients and those around us.
8. Respectful
9. Be accountable
10. Communicate effectively
If you believe in these 'Core Values' and want to work with an organisation who champion and thrive on it, please read on.....
Professional membership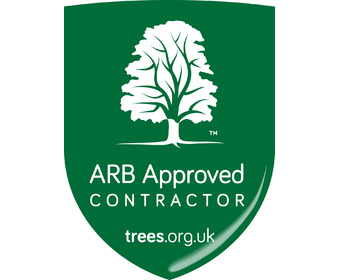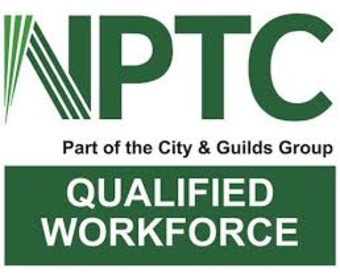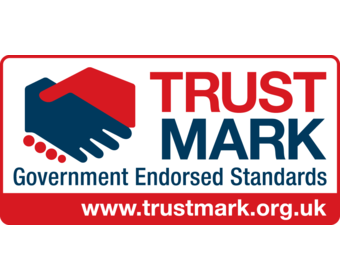 About the job
A little about the role
Salary: £23,000 to £32,000
Start date: ASAP
BENEFITS of the role
• Attractive salary with healthy benefits package
• Target-led financial bonuses
• Target-led fun days out with team mates.
• 28 days paid holiday a year
• Maternity / Paternity entitlements
• Government pension scheme
• All PPE, equipment, and work wear provided
• Continuous professional development (CPD)
• Overtime prospects
• Work with a fun, passionate and energised team
• Long-term successful applicants may be entitled to Thor's Trees 'Premium employee benefits' which are to be discussed at interview stage in more detail.
Skills and abilities
• Carry out all aspects of tree works using the appropriate machinery and equipment, to the current industry standards in accordance with the needs of particular tree species and their associated environments. (REQUIRED)
• Ability to undertake physically demanding work on the ground (REQUIRED)
• Ability to use, maintain and direct the use of appropriate plant, equipment and machinery i.e. chainsaws, wood chippers and stump grinding equipment, in a safe and competent manner. (REQUIRED)
• Ability to communicate in a clear and polite manner with colleagues and members of the public. (REQUIRED)
• Ability to maintain accurate records. (REQUIRED)
• Ability to work within and contribute positively to a team. (REQUIRED)
• Ability to respond to emergency situations in a calm and decisive manner. (REQUIRED)
• To maintain allocated equipment, e.g. basic hand tools, ropes and harnesses, power tools, personal protective equipment etc. ensuring all safety checks are carried out in accordance with company policy and procedures. Thor's Trees allows allocated time for all grounds people and climbers to maintain equipment, however, it is also expected that equipment is maintained outside of these allocated maintenance hours i.e. on the job if necessary. (REQUIRED)
• To operate and maintain a brushwood chipper. (REQUIRED)
• To understand work requirements and work to deadlines. (REQUIRED)
• To assist the crew in traffic management and control as and when needed. (REQUIRED)
• To ensure that the mechanical condition and security of vehicles and machinery used in operations is maintained in a safe and secure manner and that any defects, damage or breakdowns are reported promptly. (REQUIRED)
• To render First Aid as required. (PREFERRED)
• To ensure prompt and accurate completion of all forms and records required for the duties of the post. (REQUIRED)
• To assist with on the job training as directed. (REQUIRED)
• To work outdoors at all times of the year in all weather conditions. (REQUIRED)
• Any other duties appropriate to the purpose and grade of the post, which may be allocated from time to time. (REQUIRED)
Additional for Duties of Driver
Where the employee is qualified to drive company vehicles and tow company trailers he/she may be required to carry out the following additional duties:
• To drive any Company vehicle in accordance with the relevant legal requirements and Company procedures. (REQUIRED)
• To follow all legislative requirements concerning Drivers' hours regulations, including the use of tachographs, if/when appropriate. (REQUIRED)
• To report any incident that involves injury or damage to any third-party property immediately, in line with Company procedures. (REQUIRED)
• To perform daily pre-trip and post-trip vehicle and plant inspections and to report any defects or damage. (REQUIRED)
• To perform daily audits of vehicle equipment, reporting any damage, defective or missing items. (REQUIRED)
• To ensure vehicles and plant are fueled sufficiently for the working day. (REQUIRED)
• To clean vehicles and plant assigned to you and keep the vehicle in a tidy condition. (REQUIRED)
• To ensure vehicles and plant are prepared ready for out of hours emergencies. (REQUIRED)
• To perform minor maintenance tasks on the vehicles, as necessary. (REQUIRED)
• Ability to read and interpret maps and directions to plan the most efficient route for daily works orders. (REQUIRED)
• Ability to undertake basic vehicle checks and to identify maintenance needs. (REQUIRED)
Personal attributes and other requirements
• Good communication and customer service skills, positive attitude, self-motivated and with high attention to detail (REQUIRED)
• Reliable, punctual and well-presented (REQUIRED)
Preferred Skills
• NPTC units CS30, 31 and 38 (REQUIRED)
• A current full driving licence for a manual vehicle. (REQUIRED)
• A current full driving licence for a manual vehicle pre 1997 or to have C1+E entitlement. (PREFERRED)
• First aid + F qualification (PREFERRED)
• Knowledge of current arboricultural practices, management and maintenance techniques including legislation and guidelines (REQUIRED)
Experience
Experience is essential, though we're flexible on how much if you have the right approach and attitude and if we feel you'll fit into our team!
• At least 2 years of experience (PREFERRED)
Apply for this job
Apply to the employer directly, click the button below.
Want jobs like this? Use our JOB ALERT system via jobseeker account.
See more Tree Surgery jobs
Arbsites Ltd makes no representations or warranties in relation to employment offered or information provided by advertisers. It is the applicant's duty to fully investigate any company and agree terms before accepting employment.