Arborist Climber
Glenfield, Leicestershire, Midlands (United Kingdom)
Full Time
£27,000 (GBP)
Leicestershire County Council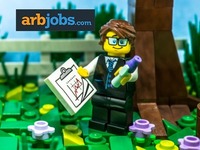 About the Company
Leicestershire County Council is recognised as one of the best performing councils in the country. The authority provides a wide range of services to over 650,000 residents every day including social care for older people and children, waste disposal and roads.
The council aims to work together with its partners to create a great place to live, to bring up a family, and build a business, supported by public services that offer good value for money.
Like most public services, Leicestershire County Council faces financial challenges as as a result of government funding reductions. The council has taken early action to find efficiency savings and new ways of working.
Leicestershire enjoys a strong national reputation for doing things differently and achieving results. In 2009, it was named Council of the Year - the first County Council to achieve such an accolade and despite the tough economic climate, it continues to deliver high quality services to the people of Leicestershire.
About the job
A Tree Officer is required to join a busy specialist team which provides a forestry and arboricultural advisory service for the County Council and external bodies. You will provide specialist advice to LCC officers, members and general public. You will be responsible for dealing with tree related enquiries and for arranging the inspection and management of the County Council's tree assets. You will assist with the running of the County Council's tree planting initiative and the promotion of good practice across other disciplines of the County Council.
Preferred Skills
- Enthusiastic and self motivated
- Relevant qualification in arboriculture(minimum level 3 diploma)
- Sound working knowledge of arboricultural theory and practice including tree biology, pathology, bio-mechanics, tree botany, trees and the law etc
- Knowledge and experience of tree surveying and inspection
- Knowledge and experience of tree information management systems
- Excellent communication and diplomacy skills
- Organisational skills
- Ability to foresee problems and find effective solutions
Apply for this job
Apply directly to the employer by clicking the button below. Looking for jobs like this? Use our JOB ALERT system on our FREE jobseeker account.
See more Tree Surgery jobs
Arbsites Ltd makes no representations or warranties in relation to employment offered or information provided by advertisers. It is the applicant's duty to fully investigate any company and agree terms before accepting employment.