Arboricultural Officer - Westminster, London
Arboriculturalist
64 Victoria Street, London , London (United Kingdom)
Full Time
Westminster City Council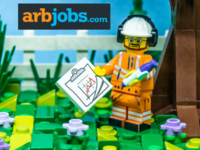 About the Company
The City of London Corporation is the governing body of the Square Mile dedicated to a vibrant and thriving City, supporting a diverse and sustainable London within a globally-successful UK.
We aim to...
- Contribute to a flourishing society
- Shape outstanding environments
- Support a thriving economy
By strengthening the character, capacity and connections of the City, London and the UK for the benefit of people who live, learn, work and visit.
​We are located at Guildhall but also have offices at Mansion House, Walbrook Wharf and outside the Square Mile in relation to our green spaces and other facilities.
What we are responsible for
Providing services for residents (and City businesses) in the Square Mile, but not those of other boroughs.
About the job
£33,759 - £44,373 per annum
Full-time, Permanent
Ref: WCC13741
About Us:
At Westminster City Council, we want to make our city an unrivalled place of choice and aspiration, where the connections we build among our teams, our residents, our businesses and our visitors grow ever stronger. Everyone who lives, works or visits here plays their part in, and benefits from, our borough's continued success.
The Role:
You will be responsible for the inspection and management of trees across the Council's housing estates. You will undertake condition assessments and prepare and monitor works carried out by our term contractor. Working as part of a dedicated arboricultural team you will have opportunity to get involved in other aspects of the team's work.
For more information about the role, please see the full Job Description
About You:
You will be an enthusiastic and self-motivated individual with have a relevant qualification in arboriculture (minimum level 3 diploma), and experience in a similar role. It is likely you also have an accredited tree inspection qualification (e.g. LANTRA 3 day course).
In addition, you will need:
• Sound working knowledge of arboricultural theory and practice
• Knowledge and experience of tree surveying and inspection
• Knowledge and experience of tree information management systems
• Excellent communication and diplomacy skills
• Organisational skills
• An ability to foresee problems and find effective solutions
What We Offer:
We're proud of the work culture and workplace environment we have at Westminster City Council. So, as well being a fantastic opportunity to improve the environment for the residents of Westminster, you'll also enjoy a workplace where everyone has the opportunity to develop, grow and thrive.
For an informal discussion, please contact Barbara Milne, Head of Arboricultural Services on 0207 6412922 or click on the application button below.
To apply, please visit: https://careers.newjob.org.uk/WCC/job/London-Arboricultural-Officer-WCC13741-WSM/552550001/?locale=en_GB
Closing date: 27 September 2019.
Apply for this job
Apply directly to the employer by clicking the button below. Looking for jobs like this? Use our JOB ALERT system on our FREE jobseeker account.
See more Technical Arb jobs
Arbsites Ltd makes no representations or warranties in relation to employment offered or information provided by advertisers. It is the applicant's duty to fully investigate any company and agree terms before accepting employment.