Work in Canada as a Skilled Arborist! LMIA available
Tree Surgeon
Greater Vancouver, British Columbia (Canada)
Full Time
BC Plant Health Care Inc.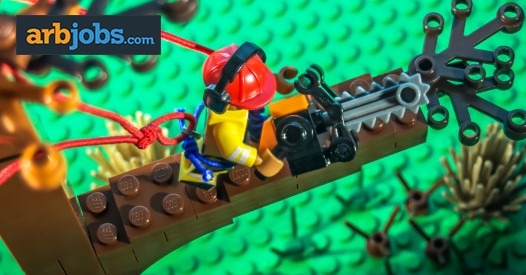 About the Company
BC Plant Health Care is a 100% Canadian-owned and operated arboriculture company that delivers professional & ethical tree care throughout Greater Vancouver and the Fraser Valley. We are passionate about raising industry standards, preserving the environment, and enhancing our communities.
About the job
The Skilled Arborist is a production-focused employee who possesses excellent skills in all aspects of arboriculture. They must be capable of leading large sized crews safely, efficiently, and to BCPHC's high standards of quality while still meeting the client's arboricultural needs. They are able to train other arborists and apprentices, supervise and instruct production crews in all phases of professional tree care work. They will ensure all work from their crews are performed to company and industry standards through leading by example.
A Skilled Arborist will have a variety of duties and activities to perform on a daily basis, with the main priority being monitoring and delivering safety conscious and high quality arboricultural services. The list, below, details the specific duties assigned to this role. Please note, this list is subject to change and other related duties may be asked/required of the employee.
Arboricultural
▪ Pruning
▪ Climbing
▪ Removals
▪ Chipping
▪ Stump Grinding
▪ Root Pruning & Root Barrier Installation
▪ Hedge Shearing
▪ Plant Health Care Diagnosis & Treatment
▪ Planting & Plant Relocation
▪ Cable & Bracing
▪ Tree Risk Assessments
▪ Emergency Work & Storm Clean Up
▪ Operating Heavy Machinery/Hand Tools
▪ Practice Basic Tool Maintenance
Record Keeping
▪ Maintain records of work orders.
▪ Complete Tailgate Records for every job.
▪ Acknowledge & witness safety / training passport tailgates.
▪ Attend all district safety meetings.d tools used.
▪ Ensure PHC trucks are prepared, filled, and refueled for each work day.
Leadership
▪ Lead, supervise, and motivate crews.
▪ Ensure compliance to BCPHC's Occupational Health & Safety Policies/Procedures.
▪ Lead by example through supporting safety culture and meticulous workmanship.
▪ Be accountable for the maintenance and proper use of company equipment, tools, and vehicles.
Customer Service
▪ Interact, communicate, and coordinate with clients and public on an as-needed basis.
▪ Ensure the safety of the public/customers when performing services.
▪ Collect payments from clients.
▪ Advise clients on status of services and nature of work being performed.
LMIA and/or Canadian Immigration support available to successful candidate(s)
Preferred Skills
▪ At least 4 years of arboricultural/climbing/aerial lift truck experience.
▪ ISA Certified Arborist, or comparable industry training will be considered.
▪ Possess or obtain current First Aid training shortly after hire.
▪ Possess or obtain a Class 5 Drivers License with Air Brakes Endorsement shortly after hire.
Knowledge, Skills and Other Attributes:
▪ Effectively use interpersonal skills – crews & clients.
▪ Desire to pursue sales & build client rapport.
▪ Strong communication skills – verbal & written.
▪ Demonstrates attention to detail & accuracy.
▪ Strong organization & time management skills.
▪ Represents the company in a professional manner.
▪ Production and result-focused work ethic.
▪ Extensive knowledge of Arboricultural practices.
▪ Analytical decision making & problem-solving skills.
▪ Comply with and practice ANSI Z133 Safety Standards.
▪ Promotes strong safety-focused company culture.
▪ Pursue professional development through continued education.
▪ Approaches learning and work in a flexible manner.
▪ Supportive & collaborative.
Apply for this job
Apply to the employer directly, click the button below.
Want jobs like this? Use our JOB ALERT system via jobseeker account.
See more Tree Surgery jobs
Arbsites Ltd makes no representations or warranties in relation to employment offered or information provided by advertisers. It is the applicant's duty to fully investigate any company and agree terms before accepting employment.